Luxury finishes, refined materials, wide and bright spaces.
Piccola Maestà Boutique Rooms relies on refinement, uniqueness, and luxury of the finishes and the most sought-after fittings, such as the embroidered linens with the print resort's iconic emblem.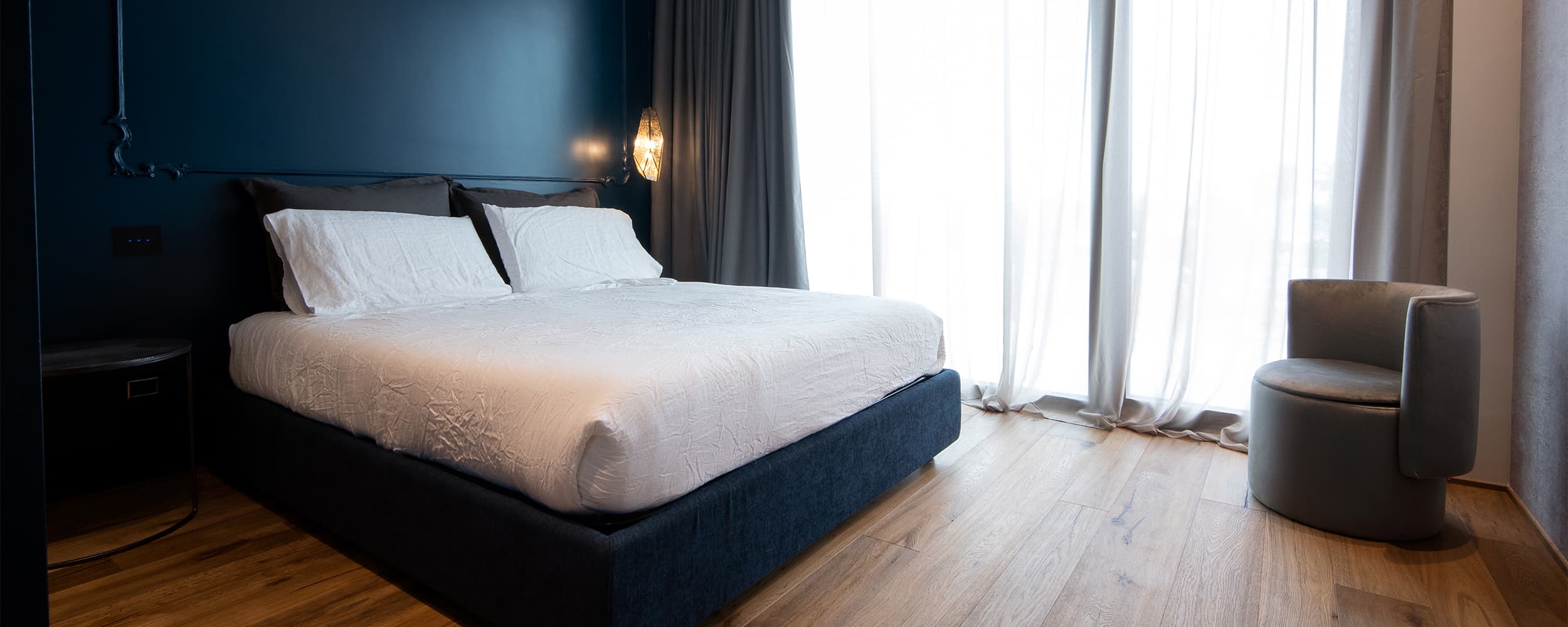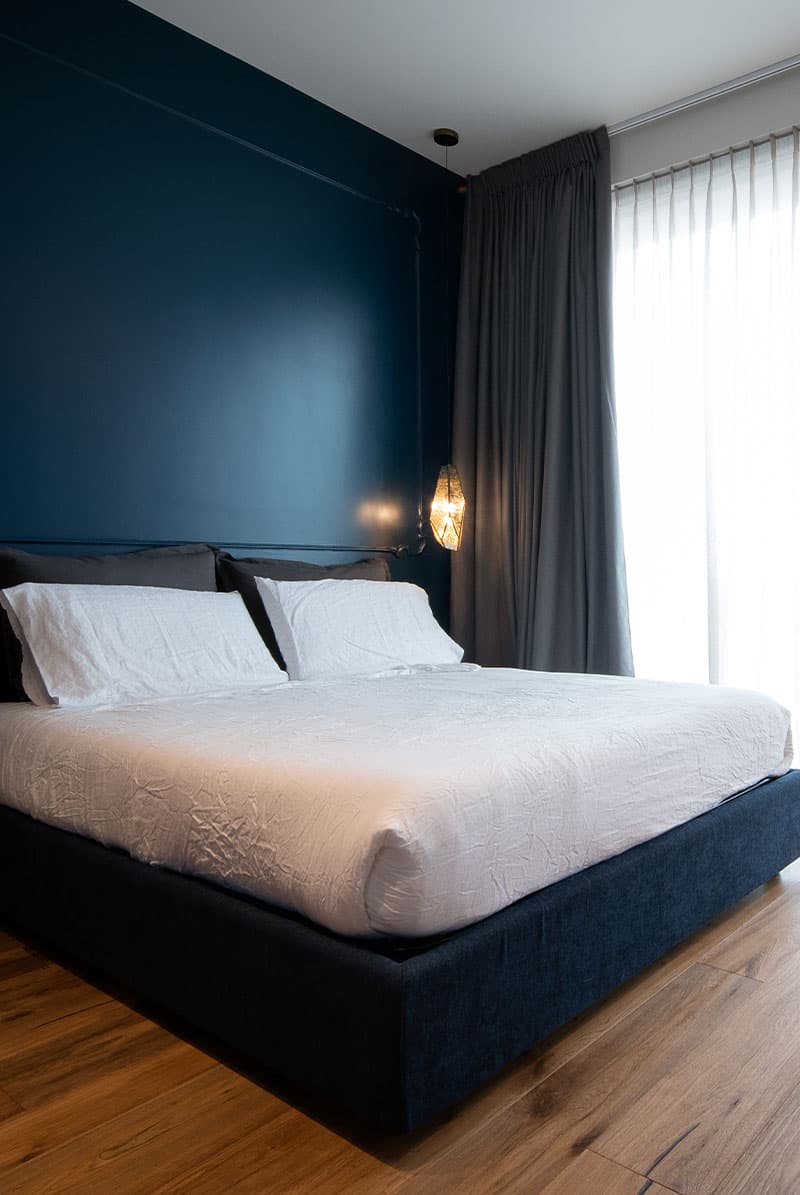 Elena — 2 + 2 people | 38 m² | sea-view balcony
Take a look
The rooms
The balanced, minimal, and elegant design of the rooms reaches excellence thanks to the enchanting view from the private balcony. A refreshing experience for the body and soul.
Sofia — 2 + 2 people | 40 m² | sea-view balcony
Take a look